The bleu blanc et rouge flag is flying atop Montreal City Hall in solidarity with Nice, where more than 80 people were killed during a terrorist attack that ended the Bastille Day, France National Day.

I'm starting to gather a rather sorrowful collection of commemoration flags that have flown at Montreal's City Hall.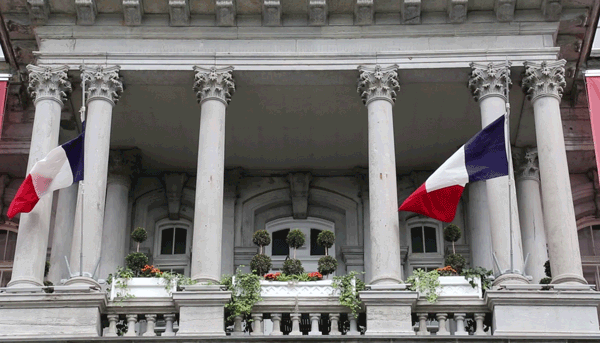 The rainbow flag along with the stars and stripes was raised at the Montreal City Hall in solidarity with the victims of the Orlando shooting.

On the 4th of December, 2016, Fidel Castro was laid to rest in the Santa Ifigenia cemetery of Santiago de Cuba. Hasta siempre!